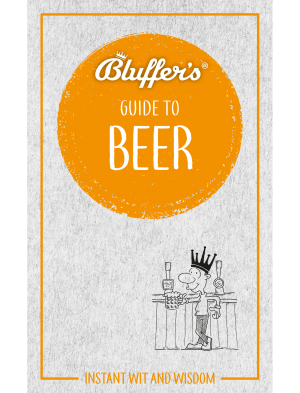 The Bluffer's Guide to Beer
£6.99
What gift to buy for the person who has everything? The means to bluff their way through everything else…
Whether it's a tricky-to-buy-for relative, a work colleague or your other half, there's a Bluffer's Guide to suit their interests. The pocket-sized books cover everything you need to know in witty one-liners and dazzling trivia.
'This guide will leave your brain full of beer knowledge the way a hearty stout leaves your belly full of beer love.' EVAN S. BENN, BEER COLUMNIST AND AUTHOR, ESQUIRE.COM
'This book should carry a government health warning. It's a barrel of laughs. Goodall's crazy wit is intoxicating, exhilarating, and could seriously damage the heart. But what a way to go.' RUPERT PONSONBY, CO-DIRECTOR, THE BEER ACADEMY
Please keep shopping - we need the money!