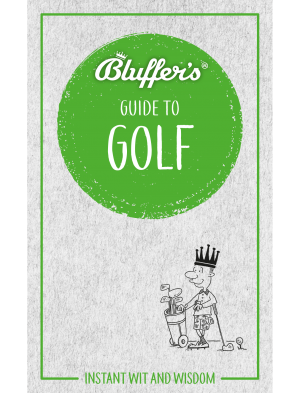 The Bluffer's Guide to Golf
£6.99
What gift to buy for the person who has everything? The means to bluff their way through everything else…
Whether it's a tricky-to-buy-for relative, a work colleague or your other half, there's a Bluffer's Guide to suit their interests. The pocket-sized books cover everything you need to know in witty one-liners and dazzling trivia.
'All you need to know to survive a dinner date with a golfer.'
TIM DICKSON, EDITOR OF GOLF QUARTERLY
'Very funny. In fact, almost funny enough to eat…'
MARCO PIERRE WHITE
'If I'd read the Bluffer's Guide before my Ryder Cup match against Tiger Woods, I might have won before the 16th.'
COSTANTINO ROCCA
Please keep shopping - we need the money!