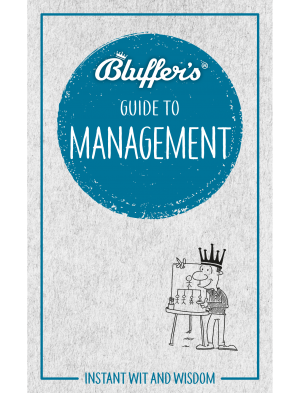 The Bluffer's Guide to Management
£6.99
What gift to buy for the person who has everything? The means to bluff their way through everything else…
Whether it's a tricky-to-buy-for relative, a work colleague or your other half, there's a Bluffer's Guide to suit their interests. The pocket-sized books cover everything you need to know in witty one-liners and dazzling trivia.
'The Bluffer's Guide to Management would make waiting for a train a positive delight.'
THE JOURNAL OF THE AMERICAN CHAMBER OF COMMERCE
'Learn to be a better manager while laughing at the folly of it all. Very entertaining and well-written.'
JOHN PURKISS, CO-AUTHOR OF BESTSELLING BRAND YOU
Please keep shopping - we need the money!