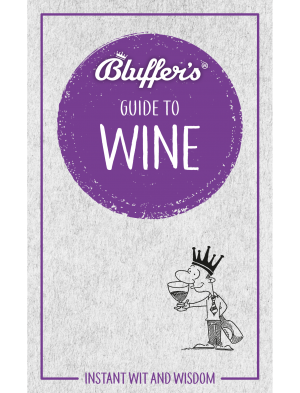 The Bluffer's Guide to Wine
£6.99
With The Bluffer's Guide to Wine, you will never again confuse your vintage with your viticulture, your ullage with your oenology, your sabrage with your cépage.
Bask in the admiration of your fellow drinkers, pronounce confidently on the provenance of whatever is in your glass (or your mouth), and hold your own against the most sneering of sommeliers.
"Iconoclastic, informed and very funny, these bluffers have tongues in cheeks as well as excellent palates."
TIM ATKIN, MASTER OF WINE
Please keep shopping - we need the money!